Soup
Is there anything more comforting than a lovely hot bowl of soup with a buttered bread roll on the side? We don't think there is. So we're very proud to bring you the full Bay's Kitchen range of ready-to-eat soups, which couldn't be easier to prepare – simply heat and eat! Our absolute favourite is the Parsnip & Rosemary, but to be perfectly honest they're all delicious. In fact we fancy one right now…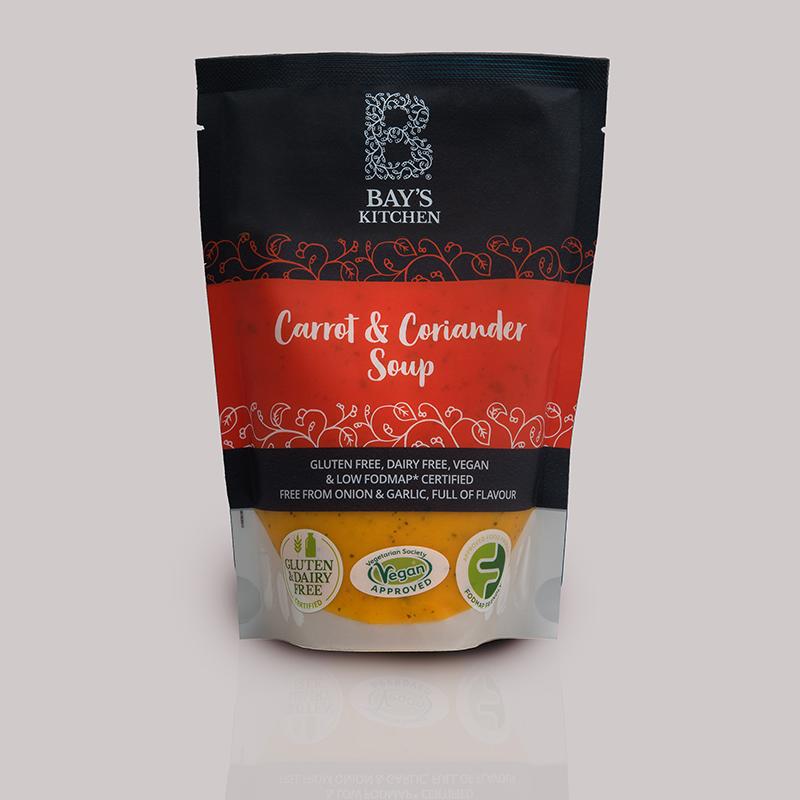 A delicious, fragrant, and fresh-tasting soup which is perfect to be enjoyed all year round. The strong earthy flavour of the carrots is balanced with...
View details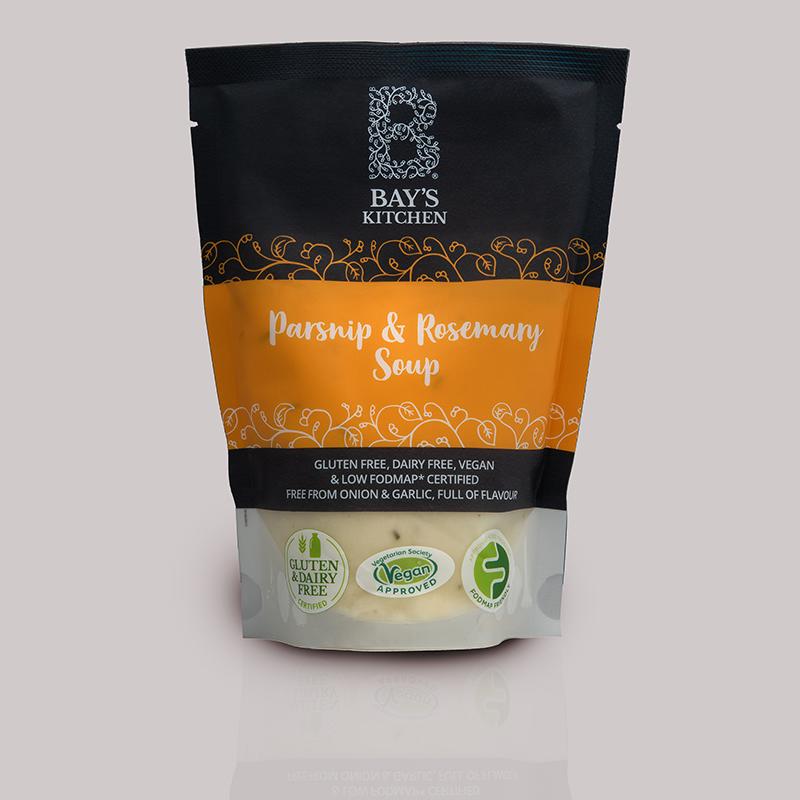 A hearty Low FODMAP soup for everyone to enjoy! The sweet and creamy taste of parsnip and coconut is offset by the notes of fragrant rosemary to creat...
View details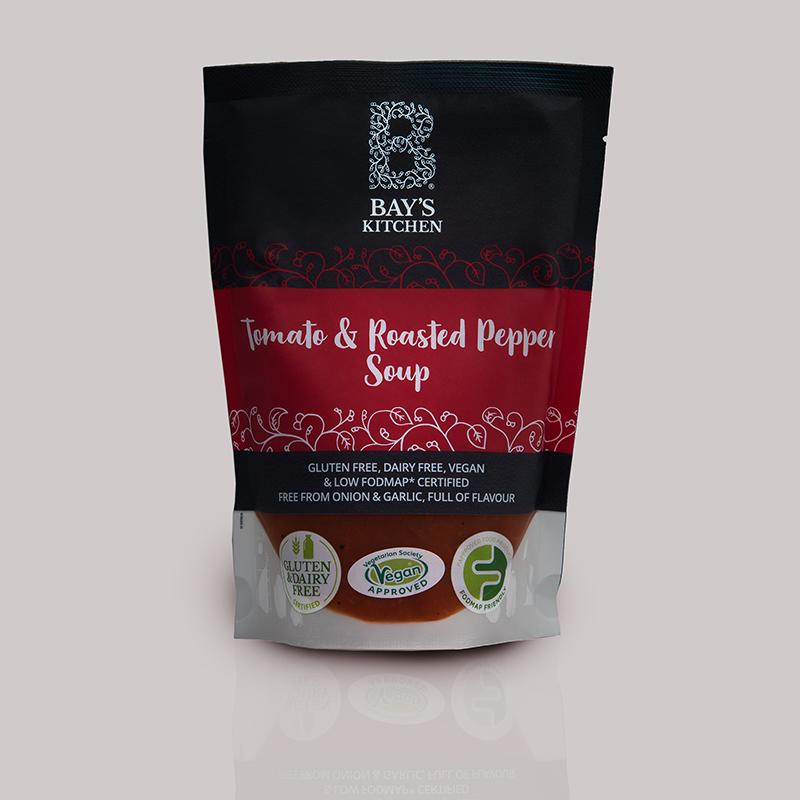 This Low FODMAP Soup is packed full of flavour. It has prominent notes of tomato & pepper, with a subsequent warmth of paprika to satisfy your tas...
View details