Recipe books
In an ideal world, people with dietary requirements would have as many options for takeaway, eating out, or ready meals as people without dietary requirements enjoy. Sadly though this is not the case, and as you know this means we have to do most if not all of our own food prep.
Keeping your diet varied and interesting can be a real challenge, especially if you are coming to a complex new diet such as Low FODMAP at short notice. But fear not! Our recipe books cater for a range of diets and contain lots of tasty Low FODMAP, gluten free, and vegan recipes, so you'll always be able to rustle up something scrumptious with a minimum of fuss.
The Bay's Kitchen Recipe Booklet features over 40 delicious, Low FODMAP, Gluten Free recipes, many of which provide inspiration for using their sauces...
View details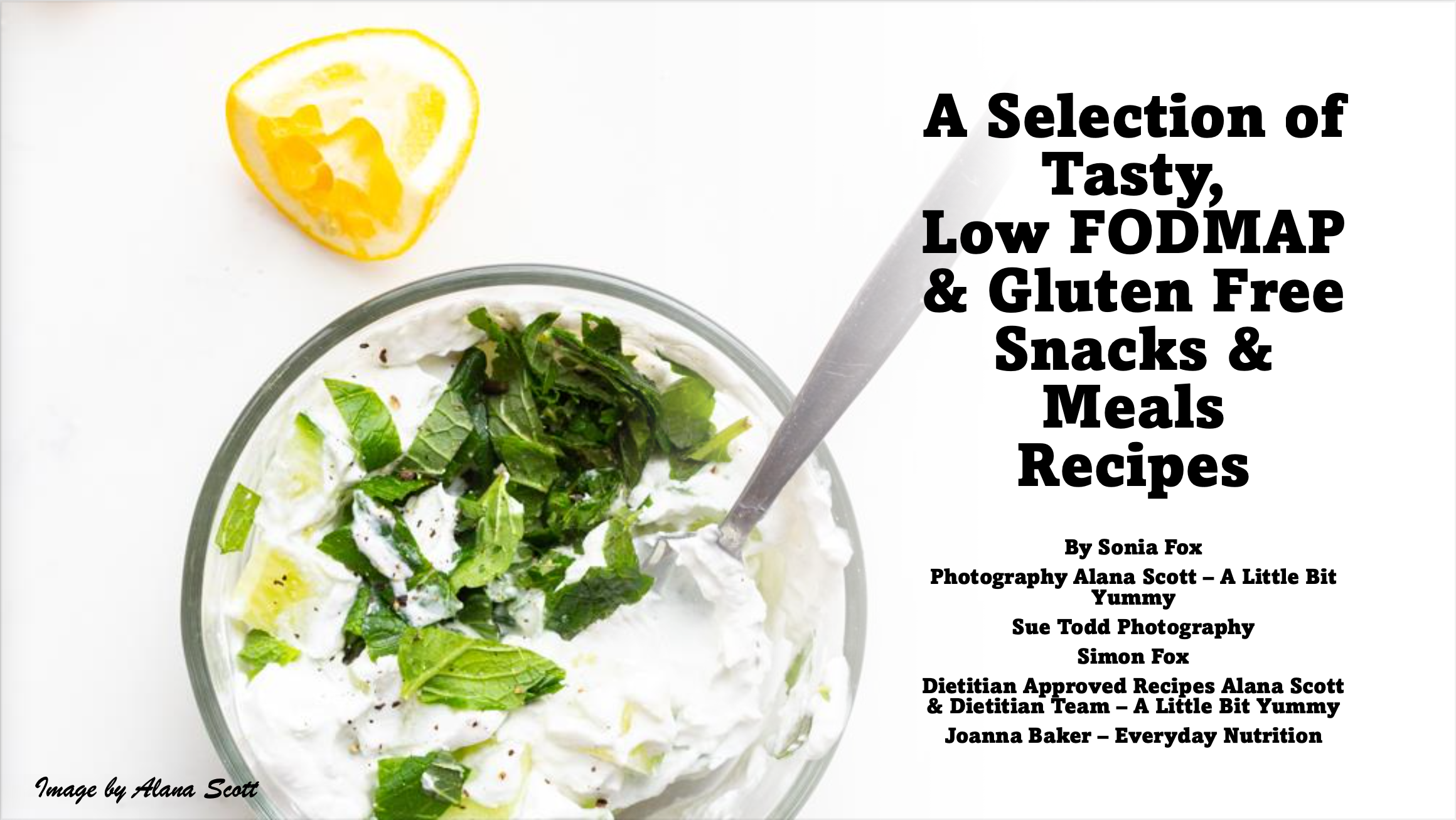 This free recipe book from Sonia Fox at Slightly Different has dozens of delicious meals for you to try, featuring many of the wonderful stir-in sauce...
View details